close
Welcome to BisVue.com, the leading business video sharing platform. To get started...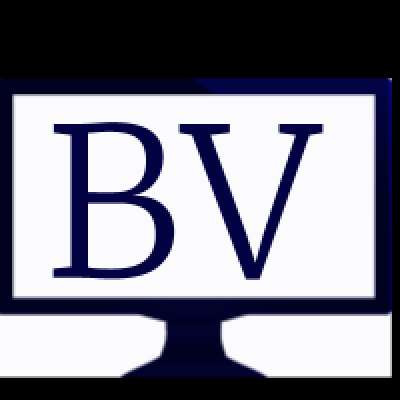 Inventory Management in the Palm of Your Hand - Field Surf
You've all about field service management and how it can automate your business and help you make more money. But you also know that you need better Inventory management, and not all field service management systems offer the capability for Inventory management.

Website: https://fieldsurf.com/

Schedule a Free Demo: https://fieldsurf.com/product-tour/

Blog: https://fieldsurf.com/service-business-blog/

Instagram: https://www.instagram.com/fieldsurf/

FieldSurf is one of the few automation systems on the market that has a module for inventory management. With FieldSurf, you always have total control of your Inventory. When a new item is brought into your warehouse, it gets entered into FieldSurf, with a picture of the item and its product barcode, together with the number of units received. When one of your field technicians takes an item out of your warehouse and places it in his service vehicle, FieldSurf records that. When your tech installs the item at your customer's location, FieldSurf automatically records the sales and deducts one item from the inventory of both your technician and your warehouse. With FieldSurf you always know exactly what inventory you have on hand and you never run out because FieldSurf will alert you when you reach a certain predetermined level. There is no better field service management system on the market than FieldSurf, and its inventory management capabilities make FieldSurf a leader in the home service business.

As a management reporting tool, there is nothing to beat FieldSurf. Whatever financial information you need about your company can be generated with a few clicks. FieldSurf lets you know your sales for the period and lets you compare those sales to sales from any other period. FieldSurf can tell you how much money you made on any job, and how much you owe your technicians for hours worked and will calculate any commissions due to your technicians. It can also tell you which of your plumbing technicians is doing well and making sales, and which ones may need more help and encouragement.

And everything in FieldSurf is in real time. Your sales and financial reports can reflect transactions made today. Your Inventory reporting is real time. You can check on any job from any location and see if a job has been completed or if your tech is still at the customer's location. You can check at any time and see which of your accounts have been settled and which accounts are still outstanding or even past due, and you can instruct your Accounts Receivable people accordingly.

Another reason why FieldSurf is the best software for plumbing companies is its integrated SMS texting capabilities. everyone in your company can use FieldSurf to communicate instantly by SMS texting with everyone else in the company. Your dispatcher uses the SMS feature to text your field techs about new job assignments and any changes in the customer's schedule. Supervisors can reach your techs in the field with instructions or advice. FieldSurf has a unique feature called "geofencing" which allows you to set up virtual boundaries around real physical boundaries. So you can set up to be notified the moment your technician leaves Beverly Hills and enters West Hollywood. You always know where he is at all times, and can reach him anywhere.

As a business owner, you will love FieldSurf. It puts you in touch with every aspect of your business. It enables you to check up on anything at any time from any location. And your personnel will love FieldSurf. It is easy to use and easy to learn. Anyone who can use a smartphone or a computer can learn FieldSurf quickly. There is no software to download and install: FieldSurf is Internet based, and can be accessed from any computer. If you're looking for an automation system that also has fully-integrates SMS text messaging and gives you total inventory management, FieldSurf is the answer.
Show more
About BisVue.com
BisVue.com is the leading video sharing platform for businesses & professionals

Thousands of businesses and professionals are connecting with prospects, driving growth, sharing knowledge and learning on BisVue.com through video. Looking to get more leads from your existing video content like webinars, demos and tutuorials? Add your videos to BisVue.com and add lead forms which capture leads and notify as you as they come in. Learn more...