close
Welcome to BisVue.com, the leading business video sharing platform. To get started...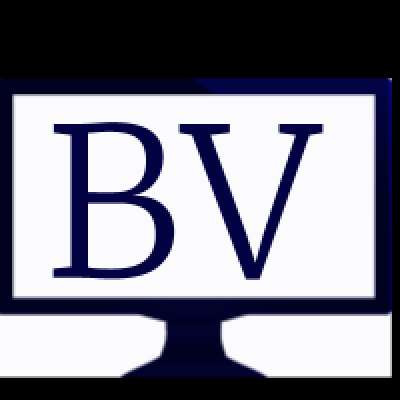 El proceso de incorporación de nuestros contactos (destinatarios de nuestra campaña de email marketing) en el sistema consta de tres pasos:
1- CARGA
Subimos nuestro archivo Excel / Access / SQL (guardado en formato CSV) a través de una de estas opciones:
A- Lo arrastramos desde el escritorio o una ventana abierta (drag and drop).
B- Clickeamos sobre el botón EXAMINAR e identificamos el archivo en nuestra máquina.
El sistema soporta hasta 3 cargas en simultáneo.

2- MAPEO
emBlue reconoce automáticamente los campos de nuestro archivo (nombre, apellido, mail, etc.). En caso que el sistema no detecte el nombre de un campo, tenemos la opción de asignarlo nosotros de forma manual.
Podremos visualizar siempre los cinco primeros contactos con sus propiedades. De todas formas emBlue nos notifica la cantidad total de contactos a procesarse.

Nota: en caso que algún valor de un registro figure tachado o con un ícono de alerta, significa que hay inconvenientes con su formato y el mismo no podrá ser incorporado a emBlue. En caso que todos los valores de la fila figuren tachados implica que el formato del mail está comprometido o bien que el mismo no existe, por lo tanto emBlue no podrá reconocer ninguna de las propiedades asociadas a dicho contacto.

3- ANALISIS DE RESULTADO
Como resultado del mapeo, emBlue nos informa el detalle de nuestros contactos y los ubica en distintas categorías de acuerdo a criterios preestablecidos.

En la columna izquierda figuran los contactos que califican para ser incorporados al sistema:
+ Nuevos: contactos no existentes, que incorporamos por primera vez.
+ Actualizados: contactos ya existente, a los que modificamos alguna de sus propiedades o campos personalizados en nuestro archivo CSV. Por ejemplo, cambiamos su teléfono o dirección.
+ Nuevo corregido: contactos no existentes, incorporados por primera vez luego de que emBlue haya arreglado su dominio. Ejemplo: esteban@yahooo.com.ar se modifica por esteban@yahoo.com.ar o mijal@hotmial.com por mijal@hotmail.com
+ Actualizado corregido: contactos existentes a los que emBlue arregló su dominio y nosotros modificamos alguna de sus propiedades o Campos Personalizados en nuestro archivo CSV.
+ Reactivados: contactos eliminados desde emBlue (tiempo pasado) y vueltos a incorporar. Vuelven a su estado previo a la eliminación, recuperando sus propiedades e historial de actividad.
+ Reactivados corregidos: contactos existentes que vuelven a su estado anterior a la eliminación luego de que emBlue haya corregido su dominio.

En la columna derecha figuran los contactos que no califican para ser incorporados a emBlue:
- Repetidos: contactos con email duplicados.
- Insuficientes: contactos que no cuentan con dirección de email.
- Inválidos: contactos cuyas direcciones de mail tienen una sintaxis incorrecta. Por ejemplo, master 3@arnet.com.ar (hay un espacio en el nombre), vickycravino%@gmail.com
- No Modificados: contactos existentes que no cuentan con Campos Personalizados para actualizar.

Por último emBlue nos solicita que incorporemos los contactos validados a un nuevo Grupo de Usuario, a un Grupo de Usuario existente o bien podremos seleccionar ""Ningún Grupo"".

emBlue Omnichannel Platform
http://www.emblue.com.ar

#EmailMarketing
#CargadeContactos
Show more
About BisVue.com
BisVue.com is the leading video sharing platform for businesses & professionals

Thousands of businesses and professionals are connecting with prospects, driving growth, sharing knowledge and learning on BisVue.com through video. Looking to get more leads from your existing video content like webinars, demos and tutuorials? Add your videos to BisVue.com and add lead forms which capture leads and notify as you as they come in. Learn more...