Can you tell us a little about your company and your role?
Vojtech: Sure. Kentico Software is a stable global company that has always focused on content management systems. Currently, we offer two different CMSs, Kentico Xperience, a digital experience platform that has been in the market for more than 16 years, and Kentico Kontent, a cloud-based headless CMS that empowers large Enterprises to transform their content operations.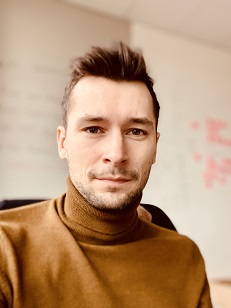 As for my role at Kentico, I'm VP of Growth & Marketing in the Kentico Kontent division, which means I'm directly responsible for all our global campaigns, go-to-market strategy & messaging, international team management, marketing budget, etc.

Can you share a few keys to growth?
Vojtech: Well, it's hard to answer this question without sounding too shallow. Every business is different, and if there were some universal key for growth, everyone would do it. If I should share some tips anyway, then my first "key" for growth is to have the right people in positions where they can act fast. The market is changing every day, and those who are able to act fast and adapt always win in the long run.
Also, the sooner you find your true ideal client profile, the better for your business. The amount of content (and information) is overwhelming, and delivering the right message to the right audience at the right time is more important than ever. If you master this early in the process, you will find yourself on the right track.

What is one thing that keeps a company from growing?
Vojtech: Playing it too safe. In order to grow rapidly, you simply need to take risks and you need to do so in all disciplines, not only product development or sales or marketing. Companies tend to focus on what they do the best, but a great product cannot grow rapidly without a solid go-to-market strategy and vice versa—if you have a crappy product, best-in-class marketing or top sales won't save you in the long run. Decisions must be made quickly. On the other hand, one needs to keep in mind that a company's growth is a marathon, not a sprint.
I think all of this applies to both businesses that are bootstrapped and those that have investors' money. However, both of them must take risks in different areas and neither of them can afford to play it safe while they are still in the early growth stage.
Can you share something that has surprised you or a lesson you have learned that goes against conventional wisdom?
Vojtech: As a SaaS generalist, I have always been close to different business functions ranging from sales, product management to marketing or customer success. I was lucky enough to be one of the first members of an internal startup that initially had only six people covering all functions. Hence, we really had to understand what developers do and what sales reps or support do. That mutual respect and understanding taught me a big lesson. The internal startup I was referring to was, in fact, driven by Kentico Software, and it eventually evolved into an industry-leading headless CMS product Kentico Kontent.
Thanks to this experience, I've become a big fan of cross-department cooperation. I've learned that connecting different specialized roles (from development, marketing, or any other department) directly to customers is the best thing you can do to make them understand your customers' pains and needs and hence build better products or customer experience.
There is no doubt that we live in a world that creates pressure on specialization—and that's, of course, needed if you want to develop world-class apps, create beautiful design, or run sophisticated (and attractive) marketing campaigns. You simply need specialized experts to achieve these goals.
However, if you push the specialization element in your company too much, it can also create silos among different business units, which leads to inefficiencies and decreases productivity. You need product engineers that understand what their marketing folks do (and vice versa), respect each other, and cooperate so that you as a tech company successfully deliver the best experience for your customers.

Do you use video in your marketing and if so, how?
Vojtech: Sure, we do, and the whole COVID-19 pandemic even increased the need for using video in our marketing. We launched a brand-new event called Kontent Horizons that was 100% virtual and built around video experience. We used promotion videos for driving the registrations.
When it came to the event, we really wanted to keep it as human as possible and as engaging for the audience as possible. So we avoided playing pre-recorded videos only, and we built a live studio at Kentico's HQ instead and broadcasted it worldwide for our customers in North America, Europe, and APAC. This live experience was well appreciated, and it contributed big time to the success of the event. Now, when Horizons 2020 are over, we're leveraging the video recordings for further marketing.
We also have a video library full of webinars that we use for education and increasing brand awareness.
Last but not least, we use video marketing to address our target audience's business needs and challenges, and I'd definitely like to use it even more in the future. One needs to be careful though—with the shifts from offices to distributed teams working from home, I feel that people are starting to be a little bit overwhelmed with videos, Zoom, and Teams. It's again important to provide the resources (=videos in this case) to the right people at the right time.

Do you have one piece of advice to share with SaaS startups who are looking to grow?
Vojtech: Don't be afraid to make your ideal client profile as detailed as possible, and do it soon. When you find your sweet spot, it's the right time to focus 100% of your energy out there. In reality, it could mean you will need to say no to some clients, e.g., introduce pricing that does not fit all your prospects, etc. But as I mentioned above, the SaaS growth is a marathon rather than a sprint, and these decisions will pay off.
About Kentico Kontent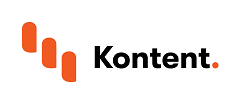 Kentico Kontent is an industry-leading headless CMS that empowers enterprise content teams to manage all their content in a single repository. Flexible content models, real-time collaboration, and workflow lead to faster content production, better consistency, and higher quality. Content is managed completely independent of the presentation, freeing developers to build engaging digital experiences using the technologies of their choice.
You can learn more at https://kontent.ai/
---------------------------------------------------------------------------------------------------------
Thank you so much Vojtech! Your discussion about the need to take risks, creating your detailed ICP and the need for cross-collaboration really spoke to us here at BisVue...we look forward to the great things coming from Kentico.