Can you tell us a little about your company and your role?
My name is Kevin Fidler, and I am the Operations Manager and partner at NuStream. My role consists of overlooking day-to-day operations, overseeing project management, business growth, and, most of all, customer satisfaction.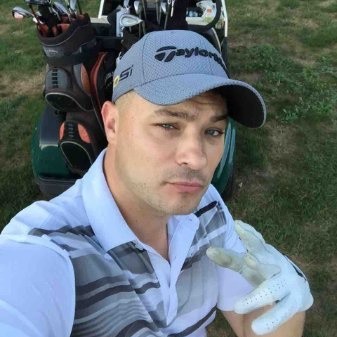 Can you share a few keys to drive growth for a business?
The vital components for growth are Strategy, Plan, and Execute. In the fast-paced world we live in today, being found and accessible is critical. The way business was done 15 years ago compared to how it is done now is like looking back at the stone age. Customers are searching online for information and reviews, as opposed to asking for referrals. The phonebook and other traditional mediums of marketing are a thing of the past. The internet has become all forms of prior media — all in one location. Being active with your online presence is more important than ever.
What is one thing that keeps a company from growing?
Being complacent. A significant mistake many companies make is believing that they've done enough to sustain growth with something they've already created. Without continually coming up with new strategies and ideas, the old methods become stale. The world of marketing can change in an instant —think of "A Diamond is Forever," Apple's 1984 Super Bowl commercial, or "Just Do It." If you're not innovating, you're falling behind.
Can you share something that has surprised you or a lesson you have learned that goes against conventional wisdom?
I've always been surprised at how marketing takes a life of its own. A simple "Whassup?" on a Philadelphia street corner turned into one of the biggest successes Budweiser ever had for an ad campaign. The line itself was said to bring over $20 million in free publicity, not even counting the role played by the internet in propagating its success. Basically, you can take any idea and turn it into success as long as you present it the right way.
Do you use video in your marketing and if so, how?
Video plays an essential role in our marketing. Statistics show that video increases consumer engagement as well as message retention. By creating one video for a customer, we can adapt it for many uses. From a television commercial to clips played on YouTube, video has a broad range of benefits and is one of the most often overlooked aspects of successful digital marketing.
Do you have one piece of advice to share with startups who are looking to grow?
For any company looking to grow, you must be passionate about what you're trying to do. Focusing on a product or service you truly believe in and are enthusiastic about allows you to flex your creativity since you already know what you're looking for in that area. It's a lot of fun to work with things you love, and it'll show in your work, which is something customers notice. Enthusiasm is contagious; the more you trust yourself and your ideas, the more it'll influence your market.
-------------------------------------------------------------------------------------------------------------
Thank you so much Kevin for your time!
If your business is looking for a Digital Marketing, check out NuStream..