Can you tell us a little about your company and your role?
Founded eight years ago, Aisle Planner is an end-to-end business and experience management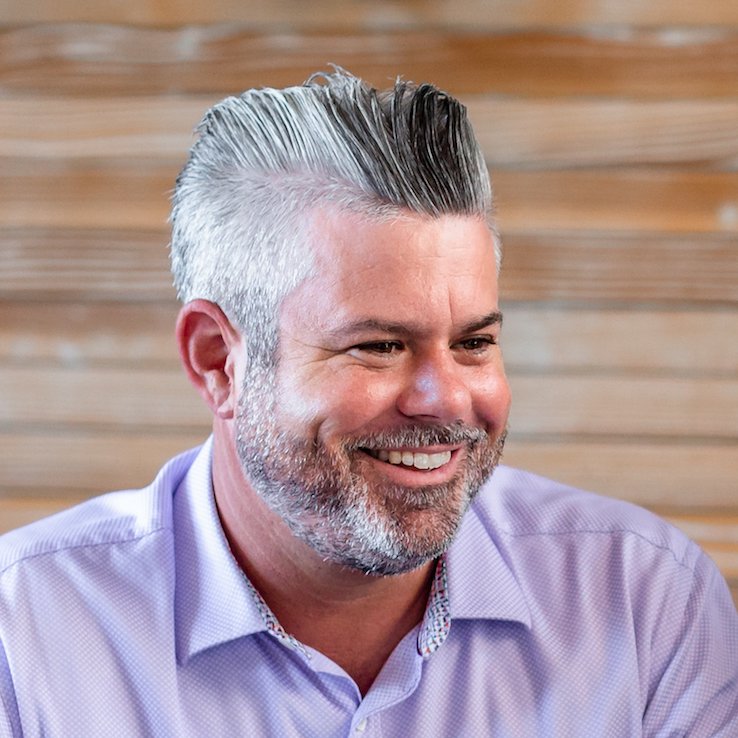 solution specifically designed to meet the marketing, lead and sales management, and planning and project management needs of the wedding and social event professional. With the seamless integration from feature to feature, as well as the permissions settings that allow the account holder to bring their teams, external vendor partners, and their clients into the process, "Aisle Planners" can manage their client journeys from the day they first inquire to the day they say "I do!", all in one place, all behind one login.
As the President at Aisle Planner, I work with the rest of our executive team to build and drive our business strategies against our vision to revolutionize the way industry professionals - both merchants and service providers - and their clients work together to bring dreams to life. I directly oversee our marketing and sales and support divisions, and lead the build-up of the organization, processes, and cross-departmental communications of a growing business.
Can you share a few keys to growth?
Know your market, know your ideal customer, and, most of all, know your community of loyal subscribers intimately. The wedding and social event industry is highly fragmented and is largely composed of small to mid-sized businesses. They know the value of partnership. The more attentive we are to their needs today and tomorrow, the quicker and stronger their loyalty becomes advocacy. Leads with word-of-mouth trust convert quicker and stay longer.
Make it personal. That's easy to say when the industry you build for depends on strong, intimate bonds with their clients and with each other to translate dreams into experiences and memories. Every aspect of our marketing, sales, and support interactions with our customers, however, are designed to establish a meaningful connection with the customer, create product relevance to their unique needs, and evoke moments of discovery and victory along their path to adoption. We are both proactive and responsive in our engagement, making sure our leads and customers know that we understand them and are partners in the process to a successful implementation.
Make failure your best friend. When building for an industry that prides itself on perfection, it's easy to fall into the rut of designing and building to that expectation of perfection without ever delivering. At risk is perception of innovation, market awareness, and team morale. This applies equally to product development and concepting strategies for growth. While not to suggest a thoughtless approach to either, you're better off putting a new feature, a new initiative, or a new campaign to market that is perfect today, and learn from its deployment what's needed to refine it or replace it.
Can you share something that has surprised you or a lesson you have learned that goes against conventional wisdom?
The resilience of entrepreneurship! It shouldn't really surprise me, given what we entrepreneurs agree to take on when we venture into the unknown, but a really, really bright light was shone on this throughout the pandemic in two ways: 1) how entrepreneurs rallied around each other with support, resources, and education, and 2) how entrepreneurship became an opportunity for so many who lost their jobs and decided to invest in themselves, their ideas, and their passions. This is incredibly encouraging, but also puts the onus on us, businesses who work in their service to build solutions for theirs, to meet them where they are with what they need right now.
Do you use video in your marketing and if so, how?
We are only using video lightly in our marketing but we use it in a way that relates our product to the business day-to-day of our market. We want our prospective customers to know that Aisle Planner knows who they are, where they are, and what they need - in part because we've been there - and that our software can be used exactly as they need it to.
Do you have one piece of advice to share with SaaS startups who are looking to grow?
Don't ignore churn, upsell, and renewal! Put as much into your retention and ARPU as you do into your new customer acquisition. Lifetime Value is king, especially when you're talking scale in the all-important funding conversations.
----------------------------------------------------------------------------------------------------------
Thank you so much for your time Trevor! A great reminder that growth doesn't just come from new customers, but from great relationships with your existing customers too.
Looking for wedding and event planning software? Check out Aisle Planner...